WHAT CAN WE OFFER TO YOU?
We are primarily a Czech manufacturer and wholesale producer with almost 30 years of experience.
Among others we produce gastronomical equipment and furniture for restaurants and hotels. We are also producers of office furniture and components and in our supply you will find serial catalogue products which are available for delivery from the warehouse directly. Simultaneously there are options of different atypical adjustments including your own choice of colors and routinely we also manufacture even entirely atypical products according to the requirements.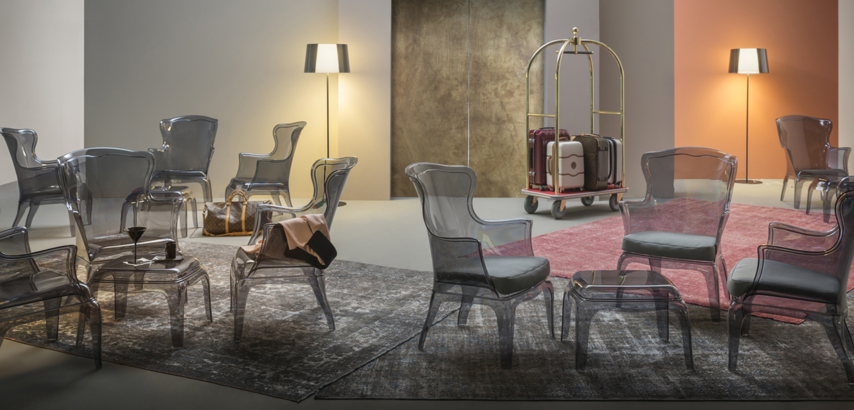 We implement complex interior and exterior projects. 
We have our own serial and custom-made metalworking company, where we manufacture components even from stainless steel and aluminium. 
We supply and produce even atypical elements from llama, wood, glass and any other required materials according to the specific customer assignment, or we can suggest a possible technical and design implementation ourselves.
Our production is able to implement any custom made element.
We have a lot of experience with the implementation of interiors and the production of facilities for restaurants, hotels, cafes, restaurant outside gardens, fresh bars, wellness centers, catering companies, congressional halls, golf courses, schools and also implementing city facilities.
We operate as a long-term supplier for the largest domestic professional companies in the field of office furniture. We take part in the implementation and fittings of technical universities, development centers for the automobile industry and technological and developmental departments and IT. 
We cooperate with architects, designers, interior companies and wholesale stores.